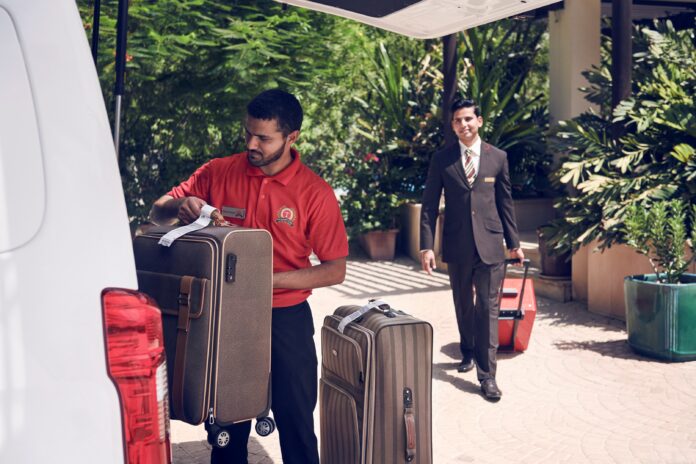 As the busiest days of the travel calendar approach, travellers can 'fly better' with Emirates as well as enjoy a stress-free experience even before boarding their flight during the festive period with Home Check-in. With convenience in mind, customers in Dubai booking their travel across any class with Emirates can now take advantage of Home Check-in for just AED 250 for up to seven pieces of luggage. The rate of AED 25 will be charged for every additional piece of luggage.
Customers can book the service on emirates.com 12-48 hours before departure. Home Check-in agents will come to a customer's home, hotel or office anywhere in Dubai to complete the security check, conduct check-in formalities and issue boarding passes, weigh their luggage, and tag and transport the bags to be delivered straight to their flight.
This will leave customers travelling during the busy December period free to make their way to the airport at their convenience, skipping the check-in desks so they can go straight to Passport Control.
The Home Check-in offer is part of an extensive range of luggage handling services already available for Emirates flights in Dubai, which include concierge services that handle customer luggage at the airport stationed at departures and arrivals, preferred rates for pre-paid excess baggage, as well as a bag wrapping service at departures.
Emirates also offers Home Delivery service in arrival at Dubai where luggage is retrieved, cleared at customs and delivered to customers for a hassle free travel experience. In addition a luggage storage facility for customers who wish to leave their bags at the airport well before departure is available.