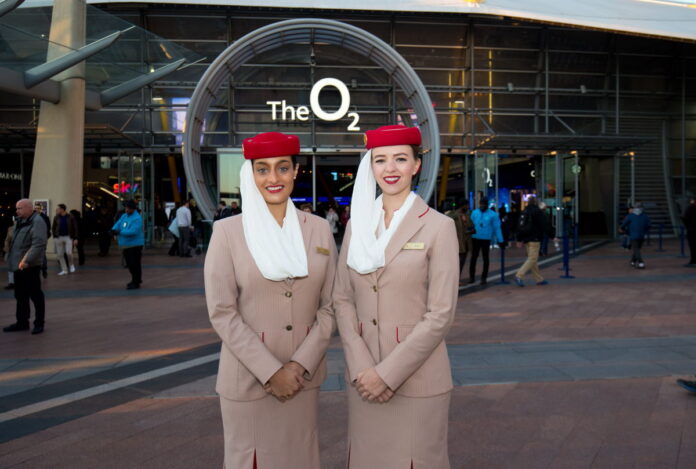 In an exciting finale, Alexander Zverev took home the trophy as the winner of The Nitto ATP Finals. The season-ending event saw Zverev defeat Novak Djokovic after winning against Roger Federer in the semi-finals the previous day.
This highly anticipated tournament drew crowds of over 250,000 at the stadium and over 90 million viewers worldwide.
Emirates branding was present throughout the stadium, including on the tournament's iconic net. Emirates Cabin Crew were also onsite to greet fans and welcome guests to the unrivalled Emirates hospitality suite. Emirates has been the Premier Partner of the ATP World Tour for the past three years, signing the biggest sponsorship deal in ATP history in 2015 that will continue to see Emirates branding across 60 tennis tournaments in 30 counties.