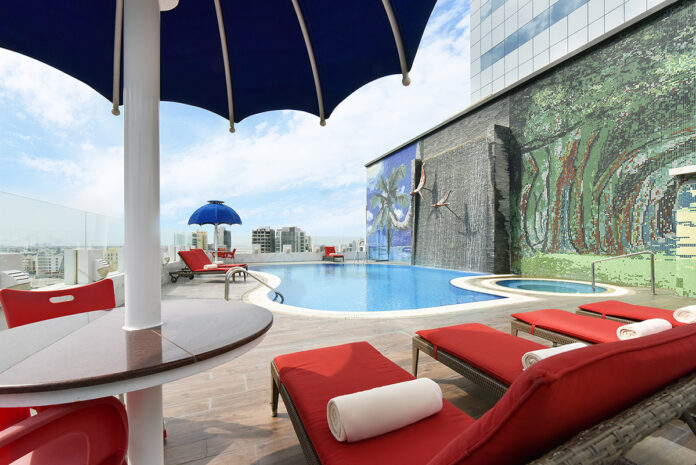 wiss-Belhotel International, the global hospitality management chain, is celebrating Easter with the launch of an enticing new global promotion that offers major discounts on springtime stays around the world.
This year, Easter Sunday falls on 21st April 2019. To mark this major annual festival, Swiss-Belhotel International's "Easter Promotion" promises 25% off the Best Flexible Rate at its entire global collection, which now comprises more than 80 hotels, resorts and residences in 11 countries.
To take advantage of this generous offer, guests must book between 1st and 31st March 2019 for stays taken between 13th and 30th April 2019. All guests will also enjoy complimentary Wi-Fi throughout their stay!
"Easter is a wonderful time of year to come together with your family and celebrate the onset of spring. In the Northern Hemisphere, this season represents rejuvenation and rebirth, allowing guests to look forward to the year ahead with renewed positivity. We are delighted to enhance this air of optimism with our Easter Special promotion, and we look forward to welcoming all guests to Swiss-Belhotel International's hotels this spring," said Gavin M. Faull, Chairman and President of Swiss-Belhotel International.
Guests have a wide range of exciting Easter holiday destinations to choose from, including Bali, where Swiss-Belhotel International now operates nine exceptional properties in many of the island's most popular resort areas. Those who prefer fast-paced city life can head to Jakarta or Manila, while culture seekers can explore the wonders of Yogyakarta, and relaxing retreats can be discovered in Bali.
Alternatively, guests can head "Down Under" to celebrate Easter in Australia or New Zealand, with a choice of impressive hotels in Sydney, Brisbane, Auckland and Queenstown.
Swiss-Belhotel International's Easter Special is valid for guests who book direct via the company's website or via selected online travel agencies (OTAs). Visit https://www.swiss-belhotel.com/en-gb/easter-special and start planning your Easter getaway!
###
For further information and high-resolution photography, please contact:
Brayna Tolledo
Group Communication and Loyalty Programme Manager
Swiss-Belhotel International, Group Sales and Marketing Office
Tel: (62 21) 2952 7277, 2952 7278
Fax: (62 21) 2952 7275, 2952 7276
Email: braynatolledo@swiss-belhotel.com
For media contact:
Hina Bakht
Managing Director
EVOPS Marketing & PR
Mob: 00971 50 6975146
Tel: 00971 4 566 7355