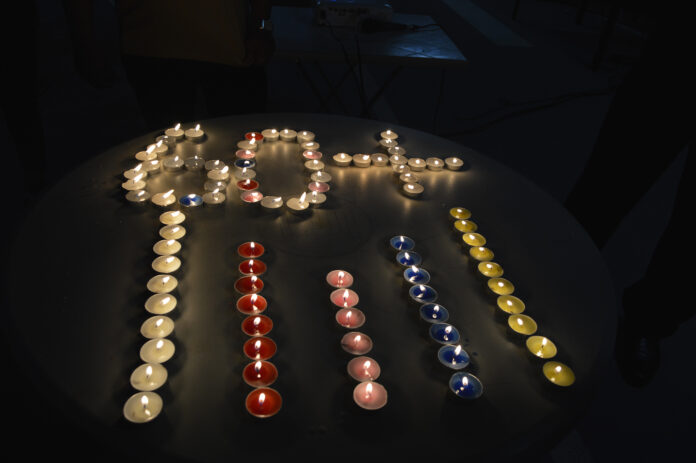 Millennium Airport Hotel Dubai joined the Earth Hour celebration on 30th March 2019 from 8:30PM to 9:30PM emphasizing on its commitment to addressing environmental issues. The hotel took part of the movement through several initiatives.
Majority of the hotel participated by turning off their non-essential lights for an hour contributing to the global efforts to raise awareness of the impact energy savings. Also, the hotel turned down the lights in the lobby, restaurants and other public areas. The hotel management encouraged the guests to participate through placing letters in the rooms as a reminder to encourage them to do the same. Human Resources team prepared few activities at the colleague's accommodation such as cake cutting, games, awarding for minimal consumption of water and electricity.
Earth Hour is now the world's largest grassroots movement for the environment, inspiring millions of people to act for our planet and nature. It is an initiative led by the World-Wide Fund for Nature (WWF).
Commenting on the initiatives, Mr. Simon Moore, General Manager of Millennium Airport Hotel Dubai said, " This year, we celebrated the diversity of life on Earth, and we invited not only our hotel guests and colleagues but also our friends and families. Earth Hour complements our Green Key strategy and ambition to be the driving force of a more sustainable hospitality industry".
For hotel marketing contact:
Sheryl Aquiatan
Marketing & Communications Manager
Millennium Airport Hotel Dubai
Mob: 00971 56 506 0983
Tel: 00971 4 702 8888
sheryl.aquiatan@millenniumhotels.com
For media contact:
Hina Bakht
Managing Director
EVOPS Marketing & PR
Mob: 00971 50 6975146
Tel: 00971 4 566 7355
Hina.bakht@evops-pr.com
www.evops-pr.com
Millennium Hotels and Resorts, Middle East and Africa
Millennium Hotels and Resorts is a dynamic, global hotel company, which owns, asset manages and operates over 130 hotels worldwide. With almost 40,000 rooms and a portfolio of brands; including Biltmore, Grand Millennium, Millennium, Millennium Place, M Hotel, Copthorne, Kingsgate, Millennium Executive Apartments and Studio M, that serve different market segments, representing quality and value in every class.
Currently operating 35 hotels in the Middle East and Africa, the Group has an extensive expansion strategy in place, with 40 hotels in the pipeline. Each property in the region is unique, catering to the varying tastes and needs of the international business and leisure traveller but with a consistent promise to provide a first class service and a rewarding experience for guests. Millennium Hotels and Resorts is committed to differentiating itself by embracing the true spirit of diverse traditions, with a sincere respect to historical heritage and local culture.
With the motto "More than Meets the Eye", Millennium & Copthorne is committed to a customer-centric philosophy and complete guest satisfaction.
For more information, please visit www.millenniumhotels.com