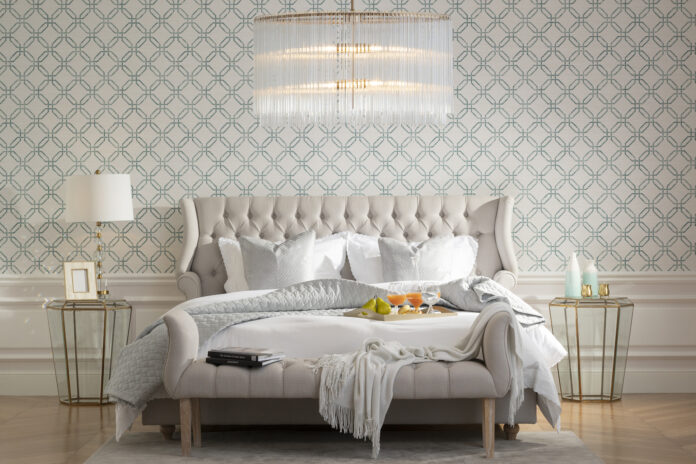 As a trend in interior design, minimalism continues to be an enduring aesthetic choice. Clutter free, Zen, calm and relaxed spaces, that are dramatic in their simplicity, maximise space with a feeling of openness. 2XL Furniture & Home Décor offers a wide selection of products for those in search of pared down elegance.
Amit Yadav, Head of Marketing, 2XL Furniture & Home Décor, said, "Minimalism has a timeless appeal. Though it is all about simplicity, a minimaliset look is not easy to achieve. Wood, concrete, stone and plants are the most versatile elements in interior design and can work in beautiful ways. Statement pieces can be used to pack a stylish punch into your décor without dwarfing your space, and when chosen with care will prove to be very useful in the house. At 2XL Furniture & Home Décor we offer a fantastic range of statement pieces that can make any room look grand even if the space is tight."
Talking about how colours can be introduced into a minimalistic aesthetic, Amit stated, "We are increasingly seeing greater use of colour in minimalistic design schemes. While the emphasis is on creating serene and gentle areas with soft and subtle hues, hints of bright and bold colours can add a sense of gaiety to a room – be it through accent chairs or colourful art or artifacts."
The secret to incorporating minimalism in your homes lies in doing away with clutter. Amit stressed, "Every piece must be carefully considered and only the ones that you absolutely need should be kept. Organisation is the key to creating sleek and chic minimalist spaces. Correct lighting, accessories and colours make all the difference."
Here's what is on offer at 2XL Furniture & Home Décor:
Product Description: Mitchelle Bed
Dimensions: 180x200cm
Colour: Grey Fab
Material: Canada Pine/plywood, Cotton
Price: AED 4,674
Product Description: Jace Swivel Chair
Dimensions: 78x72x76cm
Colour: Beige
Material: Velvet
Price: AED 2,321
Product Description: Questa Book Shelf
Dimension: 127x38x213cm
Colour: Brown
Material: Tempered glass + mahogany wood
Price: AED 3997
Product Description: Metal Shelf
Dimension: 40x30x170cm
Colour: Black
Material: Metal
Price: AED 209
Product Description: Grayson Drawer
Dimension: 160x80x45cm
Colour: Black
Material: MDF, Veneer
Price: AED 4383
Product Description: Polly NS
Dimensions: 45x53cm
Colour: White/ Dark Oak
Material: MDF, Metal
Price: AED 497
Product Description: Hagan end table
Dimensions: 60x60x62cm
Colour: Grey
Material: MDF with oak veneer, acrylic
Price: AED 1497
Product Description: Strelitza Tree W/Pot
Dimensions: H220cm
Colour: Green
Material: Plastic, Rattan
Price: AED 746
For media contact:
Hina Bakht
Managing Director
EVOPS Marketing & PR
Mob: 00971 50 6975146
Tel: 00971 4 566 7355
Hina.bakht@evops-pr.com
www.evops-pr.com
About 2XL Furniture & Home Décor
UAE based 2XL Furniture & Home Décor is a retailer of luxury home furnishings since 2000.
The retailer currently has 9 showrooms across Abu Dhabi, Dubai, Sharjah, Fujairah and Al Ain. The 2XL product range includes exclusive bedroom, living and dining room furniture as well as exquisitely crafted décor items, unique gifting ideas, plush rugs and gorgeous wall art, divine bed and bath linen, eye-catching tableware, and a fun, functional kitchenware range.
The 2XL range is very classic and French-inspired. Each retail item has been carefully chosen exclusively for 2XL and denotes a lifestyle that is regal, sophisticated and of a finer taste. We have something to suit every home setting – from ornate gold-plated bedroom settings to the more subdued Parisian hues of shabby chic, quirky contemporary inspirations to more ethnic Eastern-inspired décor ideas.
For more information or to shop online please visit www.2xlme.com
Connect and tag us on @2xlfurniture
#2XLfurniture