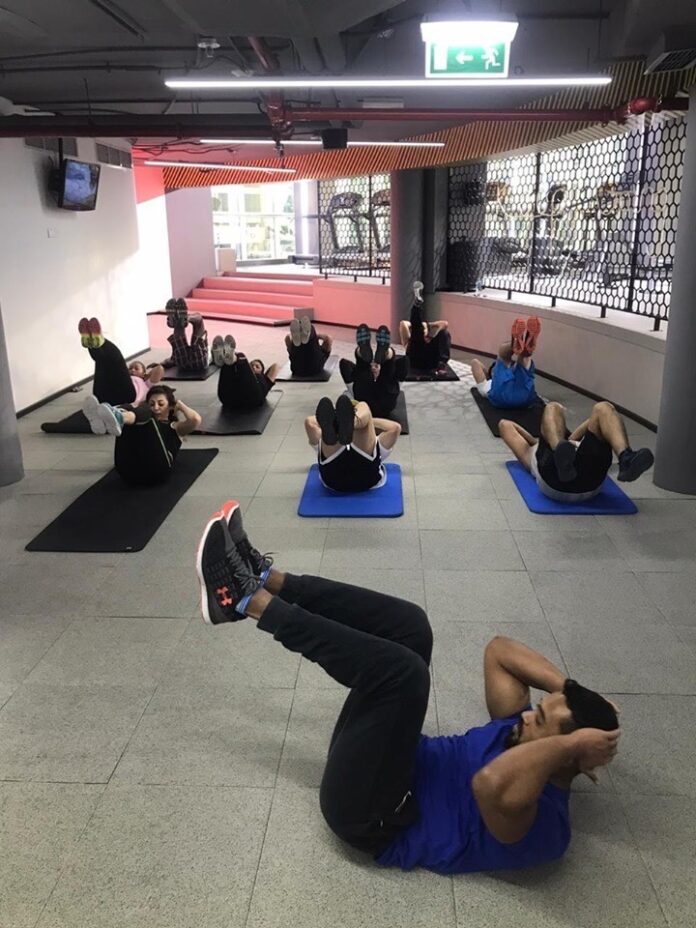 The Millennium Airport Hotel Dubai has announced its participation in the Dubai Fitness Challenge 30×30, an initiative aimed at transforming Dubai into the most active city. During the month-long event running from 18 October to 16 November 2019, the hotel colleagues, associates and guests are being encouraged to take part in 30 minutes of physical activity every day for 30 days. The exciting sessions are held every afternoon at the hotel either in outdoor swimming pool, fitness centre or garden area and at the staff accommodation.
Mr. Simon Moore, General Manager of Millennium Airport Hotel Dubai, said, "Health is one of our top priorities. We are very happy to be part of Dubai Fitness Challenge 30×30. This is a wonderful initiative to motivate people to exercise every day. We have prepared different activities for our guests and hotel colleagues which they will surely enjoy. Weaving physical activity into our daily routine is extremely important, not only to improve our physical health but also for our overall well-being."
Dubai Fitness Challenge 30×30 not only cultivates fitness-focused mindsets but also inspires residents and visitors to work towards a common goal of maintaining healthier and active lifestyle.
For hotel marketing contact:
Sheryl Aquiatan
Marketing & Communications Manager
Millennium Airport Hotel Dubai
Mob: 00971 56 506 0983
Tel: 00971 4 702 8888
sheryl.aquiatan@millenniumhotels.com
For media contact:
Hina Bakht
Managing Director
EVOPS Marketing & PR
Mob: 00971 50 6975146
Tel: 00971 4 566 7355
Hina.bakht@evops-pr.com
www.evops-pr.com
ABOUT MILLENNIUM & COPTHORNE HOTELS
Millennium & Copthorne Hotels (M&C) is a London-based global hotel company, which owns, manages and operates over 145 hotels across some 80 locations worldwide. Its properties are in key gateway cities such as London, New York, Los Angeles, Paris, Dubai, Doha, Beijing, Shanghai, Seoul, Singapore and Hong Kong. M&C is the hotel arm of Singapore-listed global real estate company City Developments Limited (CDL). M&C's global brand – Millennium Hotels and Resorts (MHR) has four distinct hotel collections — Leng's Collection, M Collection, Millennium Collection and Copthorne Collection — throughout Asia, Europe, the Middle East, New Zealand and United States. Occupying the best locations around the world, MHR has the perfect address for business and leisure travellers. Listed on the London Stock Exchange in 1996, M&C was delisted on 11 October 2019 following a successful privatisation exercise launched by CDL.
Millennium Hotels & Resorts Middle East & Africa currently operates 44 hotels with almost 15,000 keys in addition to 32 hotels in the pipeline across the region. From a single property in Abu Dhabi, Millennium Hotels & Resorts, Middle East & Africa has expanded into various neighbouring destinations and is now recognised as one of the fastest growing regional hotel management companies in the Middle East & Africa. Along the way, the company has cultivated partnerships with reputable and respected owners.
For more information, please visit www.millenniumhotels.com