Carla Slim, Economist MENAP & Turkey, Financial Markets, Standard Chartered Bank, delivered an insightful speech on the banking sector for senior management at Ajman Bank. During her session, Carla spoke about the economic outlook and key opportunities in the GCC region and beyond while highlighting the impact of Dubai Expo 2020.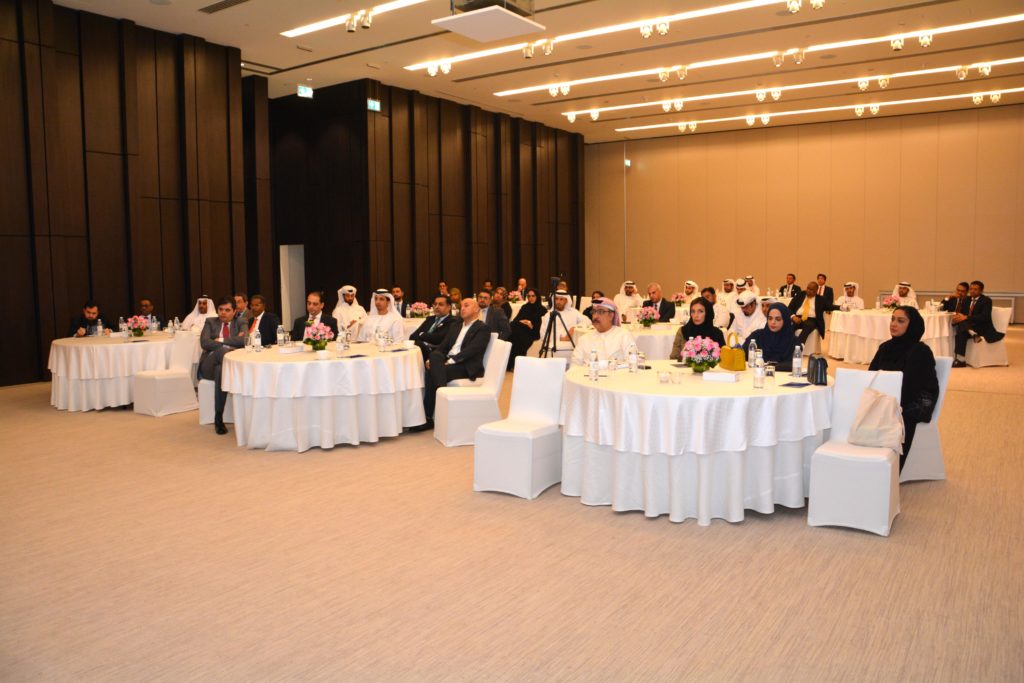 Mr. Mohamed Amiri, Chief Executive Officer, Ajman Bank, commented, "We are delighted to have Ms Carla Slim as a guest speaker at Ajman Bank. Being a leading Islamic bank with a strong balance sheet, our strategy is to capitalise on long-term trends affecting the financial services industry and it is wonderful to hear from the experts. The long-term market trends reinforce our strategic advantages to deliver growth."
Carla provided on-the-ground analysis of macroeconomic and financial developments in MENA. She said, "It is a great pleasure to be here and I would like to thank Ajman Bank for giving me the opportunity to address this high-level gathering. A strategic, collaborative and thematic approach is the key to success as tides are changing. While the global economy is still far from recession, risks such as global trade wars and volatile oil prices contribute to the regional outlook."
Akram Khan, Group Head of Wholesale Banking, Ajman Bank, said, "New technologies and emerging players are transforming the market. It is great to hear from experts such as Ms Carla about the latest trends in the banking sector and how the industry in the region can benefit from these."
Speaking about the impact of Expo 2020, Carla stated, "We see Expo 2020 as a positive long-term investment for the UAE which is expected to have an impact on the economy beyond the legacy of hard infrastructure."
About Ajman Bank
Ajman Bank is an Islamic bank with an ambitious vision based on values of integrity, trust and transparency seeks to provide a wide range of Sharia-compliant and high-quality banking services to customers from individuals, companies and government institutions across the UAE. It is also keen to be updated with the latest technology that will ensure customers a distinctive experimental banking with the revival of human touch that is lost in the modern era of banking application.
Ajman Bank is headquartered in Ajman and enjoys the strong support of the Government of Ajman and is a key pillar in the emirate's economic development strategy. The bank continues its tireless efforts to establish a prominent position in the banking sector as a sustainable Islamic banking institution, with an emphasis on the need to achieve an optimal balance in the community and caring staff, in order to provide real value for shareholders and customers alike. For more information visit http://www.ajmanbank.ae
For media contact:
Hina Bakht
Managing Director
EVOPS Marketing & PR
Mob: 00971 50 6975146
Tel: 00971 4 566 7355
Hina.bakht@evops-pr.com
www.evops-pr.com