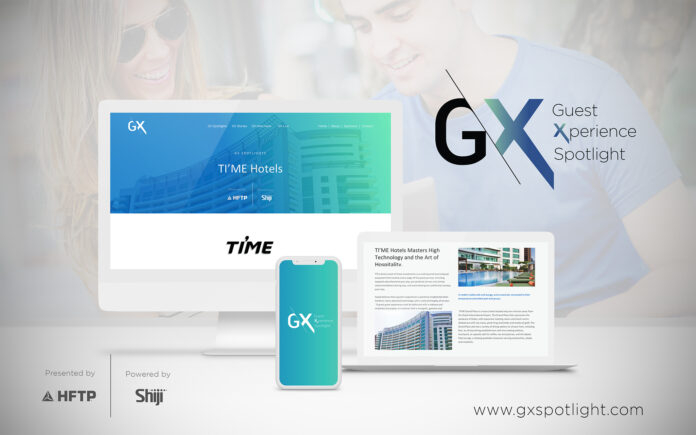 GX: Guest Experience Spotlight tells the stories of leading hotels around the world pushing the boundaries of technology to reimagine the guest experience.
United Arab Emirates, November 7th, 2019: Technology is rapidly changing the hospitality industry, but all technology must ultimately be focused on a simple aim: Enhancing the guest experience. Recent studies indicate that by 2020 customer experience will overtake price and product as the key brand differentiator 一 and forward-thinking hotels are taking notice.
That's why HFTP and Shiji Group have partnered together to introduce GX: Guest Experience Spotlight at the 2019 HITEC Dubai Opening Ceremony.
This campaign will highlight the world's most innovative and forward-thinking hotels pushing the boundaries of technology to reimagine the guest experience (GX). Candidates for this series will be carefully selected by an esteemed panel of the world's top hoteliers, entrepreneurs and technology experts. Candidates will range from high-touch luxury brands, to innovative lifestyle hotels, to the most high-tech properties on the planet.
Hotels featured in GX will receive global exposure on top hospitality media publications一 reaching an audience of hundreds of thousands of readers. They will also receive exposure on numerous social media outlets, the GX Spotlight website, and some of the hospitality industry's most celebrated events, including HFTP's HITEC Dubai.
To correspond with GX's debut at HITEC Dubai, the first feature will be a full-length article on TI'ME Hotels, an innovative and upscale bleisure brand based out of Dubai. Combining a passion for service with a keen eye for technological trends, TI'ME is redefining the guest experience for Dubai, the GCC, and the MENA region at large.
The TI'ME feature story and GX: Guest Experience Spotlight Campaign will go LIVE on November 12th! Be the first to explore the art of hospitality through technology at www.gxspotlight.com
To have your hotel be considered as a candidate for the spotlight series, contact:
Eliza R. Selig
HFTP Director of Communications
eliza.selig@hftp.org
About HFTP
Hospitality Financial and Technology Professionals (HFTP®) established in 1952, is an international, nonprofit association, headquartered in Austin, Texas, USA, with offices in Hong Kong, United Kingdom, the Netherlands and Dubai. HFTP is recognized as the spokes group for the finance and technology segments of the hospitality industry with members and stakeholders spanning across the globe. HFTP uniquely understands the industry's pressing issues and assists its stakeholders in finding solutions to their challenges more efficiently than any organization. It does this via its expert networks, research, certification programs, information resources and conferences/events such as HITEC. HFTP also owns the world's only hospitality-specific search engine, PineappleSearch.com. For more information about HFTP, email membership@hftp.org or download the HFTP/HITEC media kit via the HFTP website.
About Shiji Group
Shiji Group provides software solutions and services for the hospitality, food service, retail and entertainment industries, ranging from hotel management solutions, to food and beverage and retail systems, payment gateways, data management, online distribution and more. Founded in 1998 as a network solutions provider for hotels, Shiji Group today comprises 4,000 employees in 70+ subsidiaries and brands, serving over 60,000 hotels, 200,000 restaurants and 600,000 retail outlets. For more information, please visit, https://www.shijigroup.com.
For media contact:
Hina Bakht
Managing Director
EVOPS Marketing & PR
Mob: 00971 50 6975146
Tel: 00971 4 566 7355
Hina.bakht@evops-pr.com
www.evops-pr.com