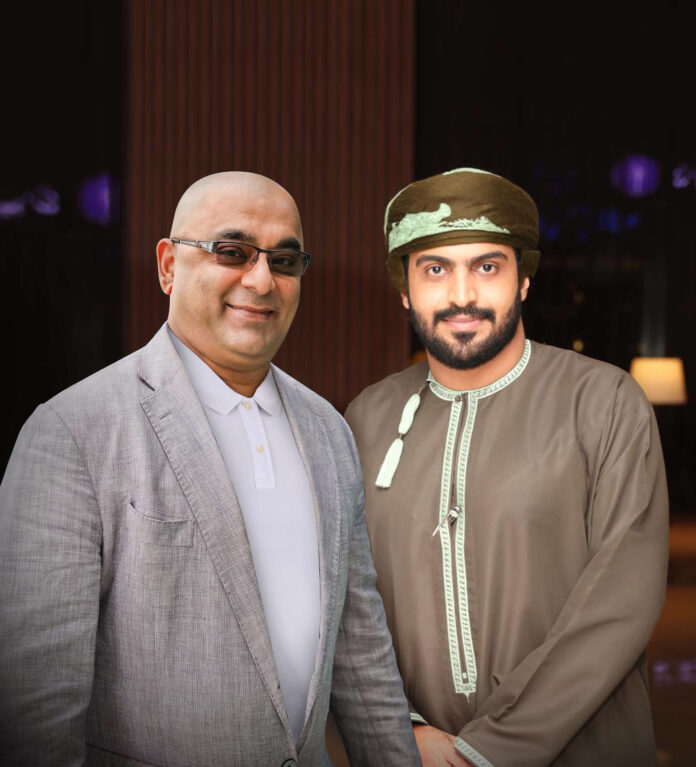 LEVA Hotels & Resorts has signed an agreement with the Golden Group Holding to manage two superb hotels in Muscat. It marks the debut of LEVA Hotels & Resorts in Oman. While the 85-room Safeer Continental Hotel will be reflagged as a 4-star LEVA Hotel, the 61-keys Safeer Plaza Suites will be operated under LEVA's 3-star EKONO brand.
Making the announcement, Sheikh Salim bin Ahmed Al Ghazali, Chairman, Golden Group Holding, stated, "We are delighted to welcome the LEVA and EKONO brands to Oman and believe these are the perfect fit for our properties. It will allow us to diversify our brand portfolio while offering a new experience to guests."
Mr. JS Anand, Founder and Chief Executive Officer of LEVA Hotels & Resorts, said, "We are proud to collaborate with the prestigious Golden Group Holding and thrilled to launch both LEVA and EKONO brands in Oman with two fantastic hotels. Being a young hospitality group, it is a momentous milestone for us and will bolster our expansion across the GCC. We are confident the signing of this strategic agreement will open unprecedented opportunities for us as we see enormous potential for growth in the country in the upscale and mid-market sector."
Both the properties will offer business and leisure travellers a unique hospitality experience with a great value. Mr. Anand revealed, "Though the hotels are still in great condition, prior to rebranding, the rooms and facilities will be fully refurbished to maximise the appeal. Our plan is to create inspired and thoughtful spaces in keeping with the LEVA spirit to connect with modern travellers."
The two hotels enjoy outstanding location within walking distance to each other in the Madinat Al Sultan Qaboos district merely 15 minutes away from Muscat International Airport, 10-minute drive from Sultan Qaboos Grand Mosque and Royal Opera House Muscat. The famous Qurum Beach and Muttrah Corniche are also in close vicinity to the properties.
Oman has distinguished itself as a unique tourism destination with a wide range of responsible, eco, cultural and heritage attractions on offer. Tourism arrivals to the country are expected to increase at a Compound Annual Growth Rate (CAGR) of 5 percent until 2023 to reach 3.5 million. This growth is supported by the recently opened Muscat International Airport expansion as well as strategic investment from the government as it turns to tourism to diversify its income streams. Hotel supply in Muscat is dominated by the upper-midscale segment of the market, with 4-star properties currently accounting for 32%, 5-star properties accounting for 24% and 3-star properties accounting for just 14%.
Connect with LEVA Hotels & Resorts on @LEVAHotels #LEVAHotels #LEVAHotelsAndResorts
About LEVA Hotels & Resorts
LEVA Hotels & Resorts is a dynamic lifestyle hotel brand uniquely positioned in the upscale and midscale segments offering a fresh perspective on hospitality. It attracts travellers who want to be immersed in vibrant spaces while enjoying world-class comfort and engaging service at affordable price points. Derived from the Latin word 'Levatio' meaning 'comfort', LEVA Hotels & Resorts boasts a unique portfolio of 4 complementary and well differentiated hospitality brands aimed at delivering greater value to guests with a balanced lifestyle and solid return on investment for owners. At every level, LEVA is focused on the essentials that turn the mundane into memorable. For more information visit www.stayleva.com
About Golden Group Holding
Under the leadership of Sheikh Salim Ahmed Al Ghazali, the Golden Group Holding LLC operates several companies across sectors as diverse as oil and gas, logistic services, construction, interior, investment, real estate, hospitality, travel & tourism, and commercial agencies.
The Group is a key player in the hospitality industry in Oman, with a large portfolio of hotel ownerships and developments throughout the country. With tourism flourishing in Oman, Hospitality is a key industry with growth opportunities years to come. For more information, visit www.ggcoman.com
For Media Contact:
Hina Bakht
Managing Director
EVOPS Marketing & PR
M: +971 50 6975146 | T: +971 4 566 7355
Hina.bakht@evops-pr.com
www.evops-pr.com