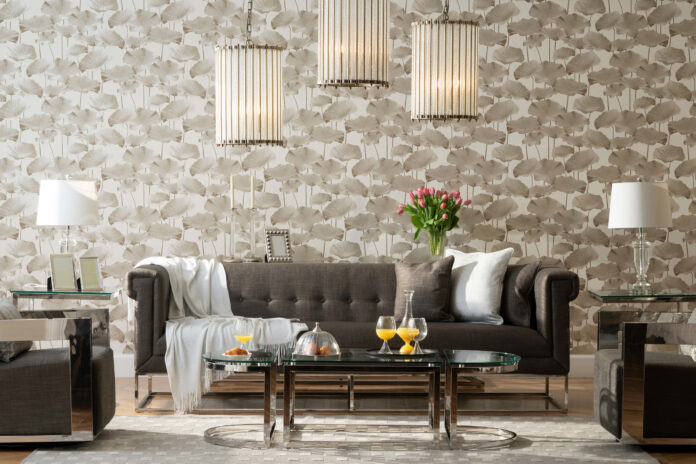 2XL Furniture & Home Décor and Swiss-Belhotel International in collaboration with The Designers' Studio have announced the '2XL Interior Design Challenge' for the Arabian Travel Market (ATM) taking place in Dubai from 19to 22 April 2020. As part of the challenge participating members will submit design proposals to decorate Swiss-Belhotel International's stand at ATM out of which one will be chosen by a panel of judges to execute the design using 2XL furniture and accessories.
Laurent A. Voivenel, Senior Vice President, Operations and Development for the Middle East, Africa and India, Swiss-Belhotel International, said, "We are delighted to collaborate with 2XL Furniture & Home Decor and The Designers' Studio for this extraordinary project and very excited about the outcome. Interior design is an integral aspect of a hotel and serves as a visual backdrop in creating unique experiences. Great interior design instantly lifts the mood and atmosphere of a palce and must match the vibe to attract the target customers. We believe the UAE has got an incredible talent pool who could play an intrumental role in our industry and the Arabian Travel Market, which is the largest travel and tourism trade fair in the Middle East, is the perfect arena to present it."
Amit Yadav, Head of Marketing at 2XL Furniture & Home Décor, said, "Being one of the leading luxury furniture brands, at 2XL we are committed to provide opportunities to talented young designers and promote their creativity. Therefore, we are glad to support this wonderful initiative in collaboration with Swiss-Belhotel International and The Designers' Studio and look forward to seeing the various design proposals."
Anam Clarke, Founder of The Designers' Studio, who is extremely passionate about design and has over a decade of interior design experience, said, "The Designers' Studio aims to provide inspirational, career-focused education in interior design in the context of a new and broader way of thinking about the real value of design. We believe in a creative and open-minded approach are very pleased to partner with Swiss-Belhotel International and 2XL Furniture & Home Decor, in this unique venture that will allow one of our members to display their talent at ATM."
Swiss-Belhotel International stand HC0825 will be located in Sheikh Saeed Arena in Dubai International Convention and Exhibition Centre.
For media contact:
Hina Bakht
Managing Director
EVOPS Marketing & PR
Mob: 00971 50 6975146
Tel: 00971 4 566 7355
Hina.bakht@evops-pr.com
www.evops-pr.com
About Swiss-Belhotel International
Swiss-Belhotel International currently manages a portfolio of more than 145* hotels, resorts and projects located in Cambodia, China, Indonesia, Malaysia, Philippines, Vietnam, Bahrain, Egypt, Georgia, Iraq, Kuwait, Oman, Qatar, Saudi Arabia, United Arab Emirates, Australia, New Zealand, Bulgaria, Germany, Italy, Switzerland and Tanzania. Awarded Indonesia's Leading Global Hotel Chain for nine years, Swiss-Belhotel International is one of the world's fastest-growing international hotel and hospitality management groups. The Group provides comprehensive and highly professional development and management services in all aspects of hotel, resort and serviced residences. Offices are located in Hong Kong, New Zealand, Australia, China, Europe, Indonesia, United Arab Emirates, and Vietnam.
*Numbers may fluctuate
For further information visit https://www.swiss-belhotel.com
About 2XL Furniture & Home Décor
UAE based 2XL Furniture & Home Décor is a retailer of luxury home furnishings since 2000. The retailer currently has 11 showrooms across Abu Dhabi, Dubai, Sharjah, Fujairah and Al Ain. The 2XL product range includes exclusive bedroom, living and dining room furniture as well as exquisitely crafted décor items, unique gifting ideas, plush rugs and gorgeous wall art, divine bed and bath linen, eye-catching tableware, and a fun, functional kitchenware range.
The 2XL range is very classic and French-inspired. Each retail item has been carefully chosen exclusively for 2XL and denotes a lifestyle that is regal, sophisticated and of a finer taste. We have something to suit every home setting – from ornate gold-plated bedroom settings to the more subdued Parisian hues of shabby chic, quirky contemporary inspirations to more ethnic Eastern-inspired décor ideas.
For more information or to shop online please visit www.2xlme.com
Connect and tag us on @2xlfurniture
#2XLfurniture