"Without water, there is no life," Prema Devaraju says. But clean water wasn't always available in her village in South India. Often, Prema's only options were visiting a nearby pit containing water she knew wasn't safe to drink or walking five to six times a day to faraway freshwater wells, leaving her unable to work full-time.
The PepsiCo Foundation provided a $4.2 million grant to the NGO WaterAid to help change that. Those funds were used to bring safe water access to more than 200,000 people in India. Now, Prema has a water storage tank outside her home that makes clean drinking water readily available to her family. That security allowed her to get a full-time job that doubled her income. "This has been life-changing for me," Prema says. "I feel relieved and confident now that I finally have access to water."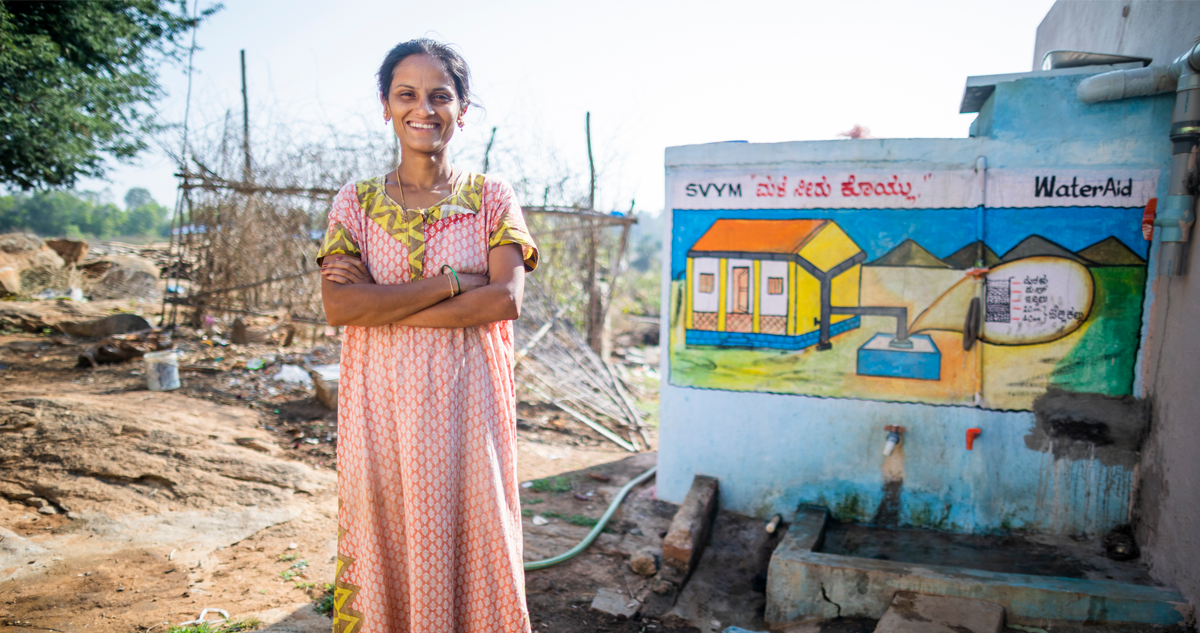 Prema Devaraju has access to clean water thanks to a storage tank outside her home in Nelamangala, Karnataka, India, which was installed as part of a project between the PepsiCo Foundation and WaterAid . (Srishti Bhardwaj/WaterAid)
Creating access in communities like Prema's is a key aspect of PepsiCo's water stewardship approach, which is working to make every drop go as far as possible through innovation, conservation, purification and more. The company's pep+ (PepsiCo Positive) ambition is to become Net Water Positive by 2030 — that is, replenishing more water than it uses. PepsiCo has already made progress toward that goal, improving water-use efficiency at facilities in high-water-risk areas by 18% (compared to a 2015 baseline) and replenishing more than 6.1 billion liters of water back into local watersheds in 2021 alone.
"Our vision for the future is that, wherever in the world PepsiCo operates, water resources will be better off because we're there," says Roberta Barbieri, PepsiCo Vice President of Sustainability. "We're doing this by scaling technologies to make our operations among the most water efficient in the food and beverage industry and helping communities in need gain access to safe water."
Innovative solutions are helping to drive PepsiCo's progress.
At PepsiCo's Vallejo Facility in Mexico City, where the company cooks more than 100,000 tons of Sabritas, Doritos and Cheetos a year, a water recovery and treatment project has created the company's first circular water system. The facility achieved 90 days without using any freshwater from the municipal drinking supply between April and mid-July and aims to be able to do it year-round. That accomplishment would save 550 million liters of water annually — enough for 4,000 families — and provide a model for other company sites to follow.
Another PepsiCo facility is improving the water treatment process. Once recycled water is no longer usable, it needs to be sent to municipal or third-party facilities to be treated. PepsiCo's bottling center in Fresno, California, found a solution with Aquacyl, a technology that uses microbial fuel cells to treat wastewater on-site. A one-year pilot resulted in less waste, a 30% reduction in costs and 100 tons fewer greenhouse gas emissions per month.
The company is also empowering partners to advance conservation.
Along the Nile River in Minya, Egypt, the PepsiCo Foundation and CARE — an international humanitarian organization — partnered to upgrade 30 feddans with water-saving irrigation technology and train more than 1,000 farmers in how to adopt the methods, which has had multi-pronged benefits. Transitioning from traditional flood irrigation to more targeted drip irrigation systems saved more than 306 million liters of water in a water-stressed region in 2021 (compared to 2020), and that number is expected to rise in 2022. Using drip irrigation also reduced costs and increased crop yields.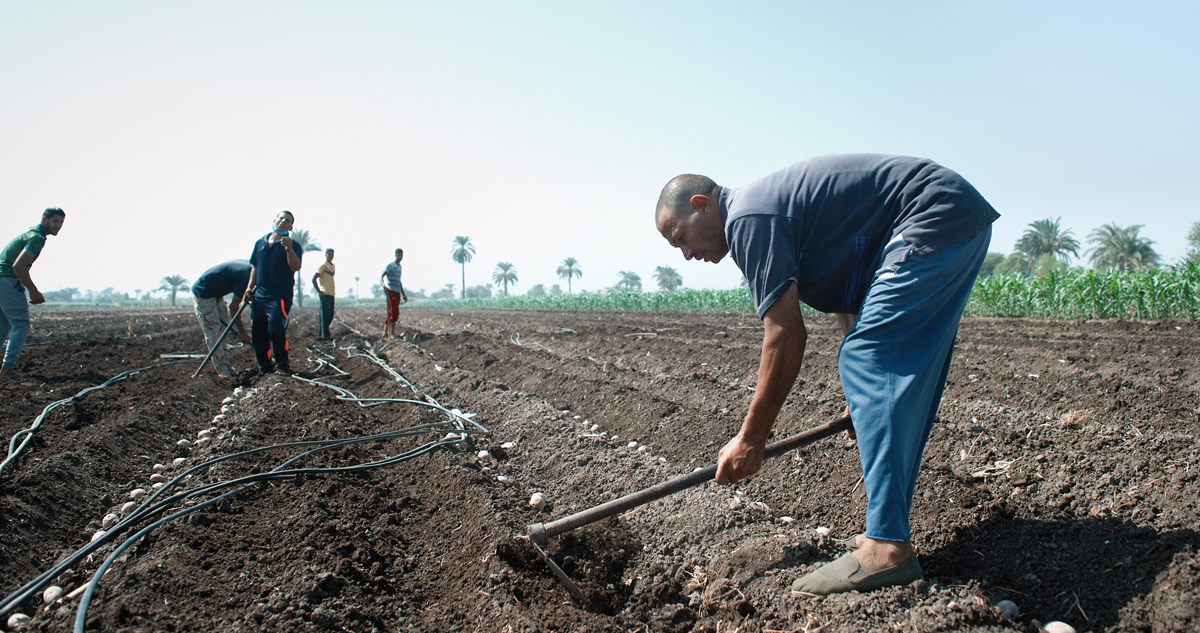 Drip irrigation lines, supplied by the PepsiCo Foundation and CARE, cover a field of potato crops in Beni Suef Governorate, Egypt. (Mona Elazazy/CARE)
PepsiCo is paving the way for more projects like the one in Minya through its Water Academy, a training course launched with Arizona State University in 2021 to provide associates engaged in water stewardship with the necessary skills and knowledge to support their objectives. There are plans to expand the Water Academy to more participants in 2022 and 2023.
Water stewardship efforts focus on expanding safe water access.
The PepsiCo Foundation continues to expand safe water access to new communities. Prema is one of the more than 68 million people the Foundation's distribution, purification and conservation projects have reached over the past 15 years, which puts the company more than halfway toward its goal of reaching 100 million people by 2030.
Efforts span four continents and are tailored to each community's specific needs, whether that means building community water tanks and rainwater harvesting systems in Querétaro, Mexico, or promoting conservation in Antioquia, Colombia. A new project with WaterAid in Lagos State, Nigeria, plans to reach 173,000 people by 2024, rehabilitating dysfunctional water systems and building new sanitation facilities in public places such as markets, schools and healthcare centers.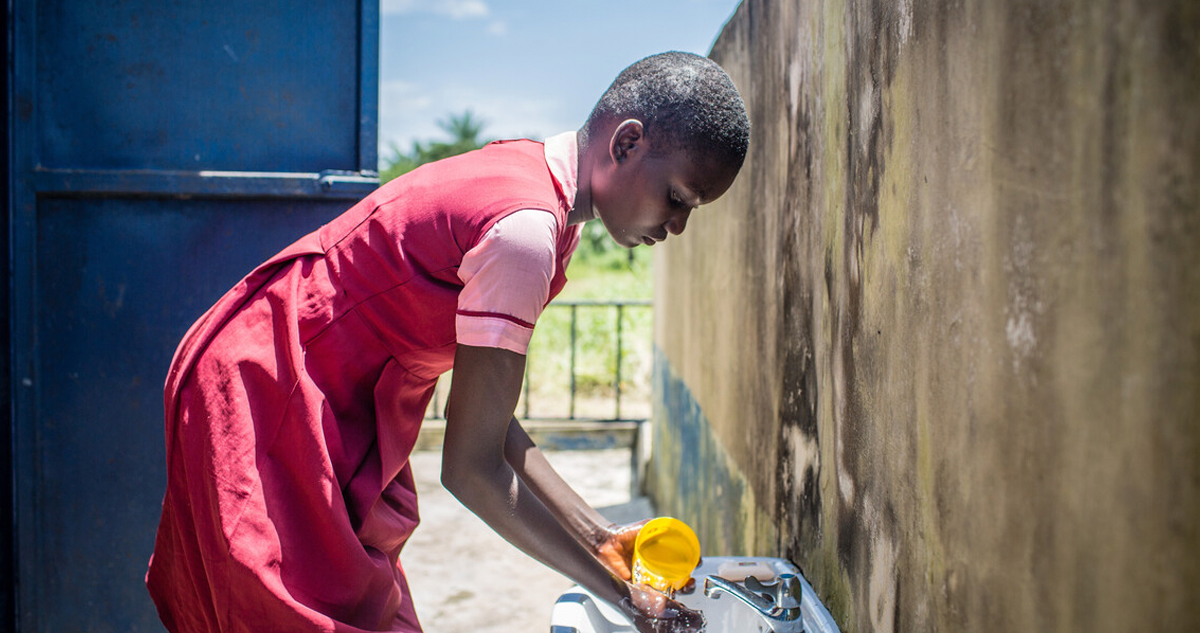 Maria uses a sink that provides clean water in Nigeria, where the PepsiCo Foundation and WaterAid have launched a project that includes building new sanitation facilities in public areas. (Tom Saater/WaterAid)
"We believe that water is a fundamental human right," Roberta Barbieri says. "Access to safe water sits at the heart of our global water strategy, and we will continue to focus on finding solutions that help us enable long-term water security for our business, people and planet."